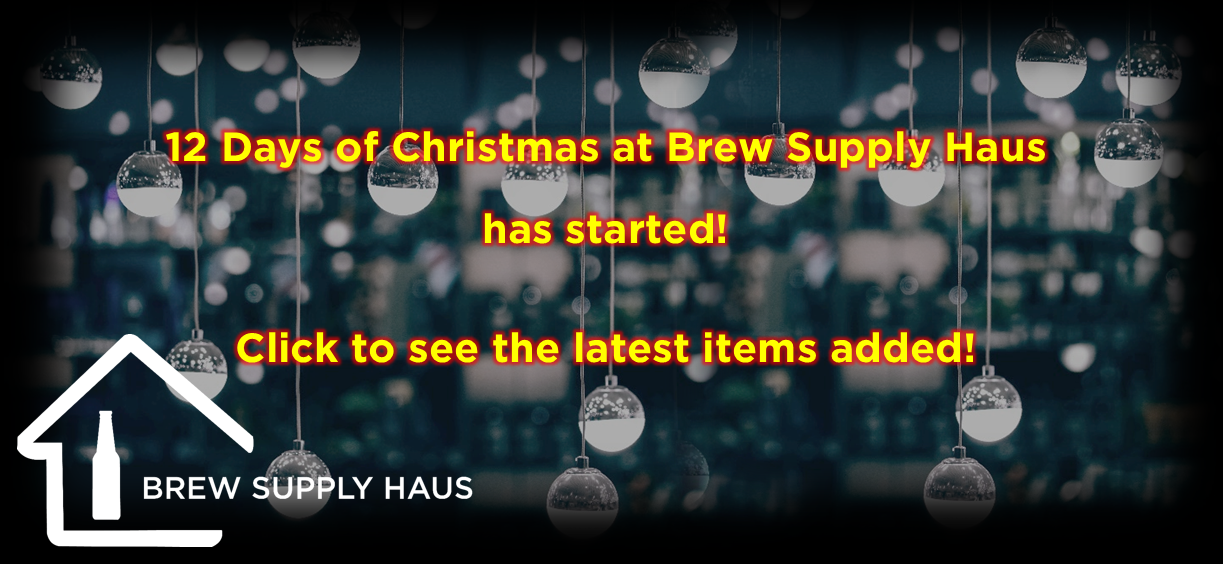 Our 12 Days of Christmas is here! This means 12 straight days of savings! Each day we will release a new special, and it will build on top of specials from previous days. Check back daily for new deals!
While you can view the deals on-line, please stop in the store or call us to place an order. Thanks!
Day #1: Buy a Big Green Egg Refillable Butane Charcoal EGGniter - $50 (regular price $70)!
Day #2: Buy a BBQ Sop Mop Brush with Removable Silicone Head - $9.75 (regular $12.99)!
Day #3: Save 20-50% off in-stock Wine Ingredient Kits! (Save up to $71!)
Day #4: Save 25% off all in-stock spices and rubs! Prices as low as $5.25-$8.24 mean great savings for you. (Reg. $6.99-$10.99)
Day #5: Save 15% off all in-stock books and handbooks! With prices as low as $3.39 and a great assortment available, these make great gifts and stocking stuffers! 
Day #6: Save 20% off all in-stock Big Green Eggs! HUGE savings!
Day #7: Save over 20% off in-stock 3 Tap Stainless Steel Kegerators complete with regulator, intertap faucets, and tower fan - ONLY $550! (Reg. $710)
Day #8: Save 15% off in-stock SS Brewtech Stainless Steel Brew Bucket Fermenters and Robobrew / Brewzilla Electric All Grain Brewing Systems - (Reg. $229 and $449). Sparge water heaters also on sale.
Day #9: Save 40% off in-stock Bottle Openers and Cap Catcher Sets - Prices as low as $5.39-$11.99 (Reg. $8.99-$9.59)
Day #10: Save 25% off all mixes, including beer breads, wine brownies, dips, & more!
Day #11: Save 30% off in-stock Olive Oils (EVOO and Flavored EVOO), Pecan Oils, and Balsamic Vinegars - Prices as low as $5.24-$13.29!
Day #12: Save 10% off all in-stock regular priced items!